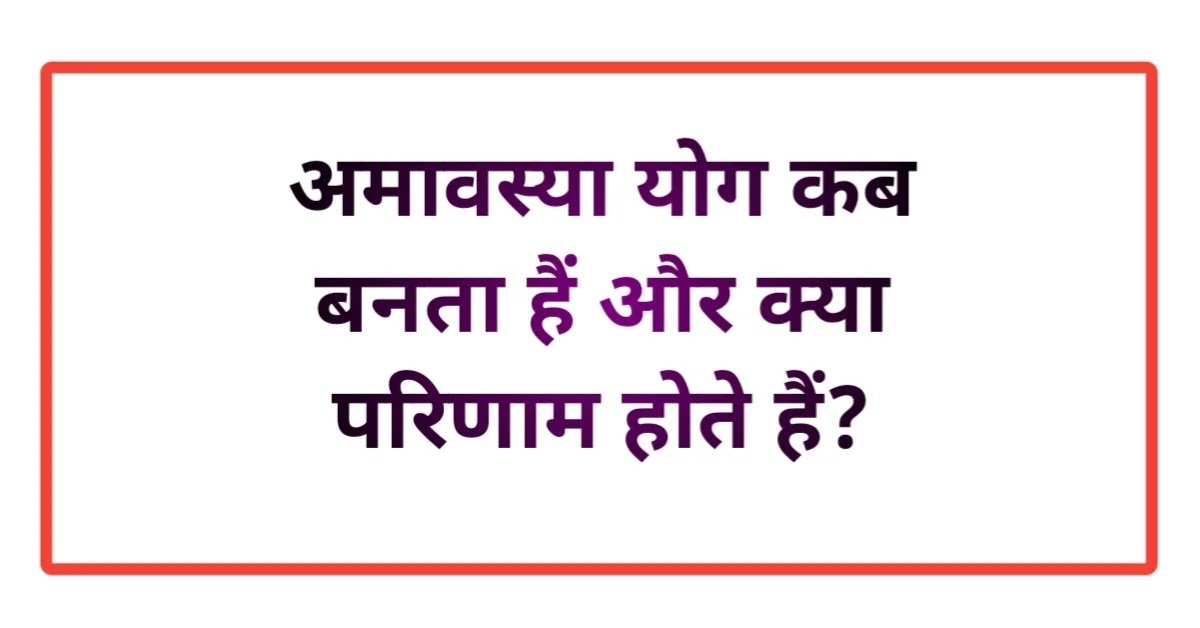 What is Amavasya Dosha in kundali? What are its effects and remedies?
Surya Chandra Amavasya Dosha is the conjunction of the Sun and Moon in the birth chart in Vedic astrology. It is believed that on the day of Amavasya, the Moon loses its strength due to the Sun's influence. As a result, the native with Surya Chandra Amavasya Dosha is more likely to experience mental and physical health issues, financial difficulties, career obstacles, and so on. On the other hand, Surya – Chandra Amavasya Dosha produces varying results depending on their placement and degree of conjunction.
Surya Chandra Amavasya Dosha Puja Surya Chandra Dosha is formed when the Sun and Moon are conjunct in a Kundli or birth chart. It gives rise to aggression and all manner of misfortunes in life. Surya Chandra Amavasya Dosha Puja is one of the most powerful astrological remedies for achieving a positive outcome with a peaceful mind and financial prosperity.
How does Surya Chandra Amavasya Dosha Puja Work?
Surya Chandra Amavasya Dosha Nivaran Puja includes the worship of Kalash and five other essential deities: Ganesh, Shiva, Matruka, Navagraha, and Pradhan-Devta. Surya (7000 times) and Chandra (11000 times) Bija Mantras are chanted/recited during Puja. Then, a Homa (Havan) ritual is performed. Ghee, Seasam, Barley, and other sacred material associated with Lord Sun and Chandra are offered to Agni while reciting 700 Surya and 1100 Chandra Mantras. Yagya / Homa is an essential remedy for removing the adverse effects of Amavasya Dosha in the Kundli. To achieve the best results, the Puja will be performed on the nearest best Muhurat, i.e. in a Chandra Nakshatra and on the day of Amavasya. MyPandit will appoint a team of 4 to 5 priests led by an Aacharya who are masters of Vedic rituals to complete the Puja during the Muhurta.
Home Remedies for Amavasya Dosha
Perform Tarpanam for ancestors on all Amavasya days. Do not disrespect your elders, especially your parents. Donate food items like rice, jaggery, and milk to the poor and needy on Amavasya days. Worship Goddess Kali as she is the primary deity who can help mitigate the impact of Amavasya Dosha. Worship Shiva and chant 'Om Namah Shivaya' 108 times on Mondays since Shiva helped the Moon escape his curse. Consume vegetarian food on Amavasya days.
Variety of problems in a person's life
Mental and emotional instability Financial difficulties Marital problems Health problems Accidents and misfortune
Effect of Amavasya Yoga
According to astrology, if a person has Amavasya Yoga in his horoscope, then that person never gets lucky. Along with this, the person has to change his business many times. Whatever work they do gets spoiled in the making. It is a belief that the person on whom Amavasya Yoga is formed has to face physical and mental problems. Such people are victims of depression. Along with this, such a person has to face death, fear, sorrow, disease, laziness, poverty, and debt all the time.
Amavasya Yoga Remedies
Conclusion
🍂The combination of planets in the horoscope decides the condition and direction of life. When two planets sit together in any house of the birth chart, then they make one or the other astrological combination, which is auspicious as well as inauspicious. If there is a combination of auspicious planets in the horoscope, then auspicious yoga is created. In such a situation, a person's life is filled with happiness, but if yoga is being formed due to inauspicious planets, then the person's life becomes full of struggle and problems. In this way, if Saturn and Moon come together in any place on a person's birth chart, then Vish Yoga is formed. Its side effects are more when these planets are in mutual condition. Talk to astrologers to know more about Vish Yoga.
Solutions For Babies Born on Amavasya
Now, as we have discussed the negative impacts for baby born on Amavasya, it is time to look at some solutions and remedies for the same. These remedies are given by the best and verified astrologers present at InstaAstro. It is believed that following these remedies will help reduce the negative effects and will also have individuals get beneficial and favourable outcomes. Let us have a look at these. These remedies and solutions are as follows:
1. Puja and Mantra Chanting
The mantras have always helped. Chanting the Gayatri Mantra daily can be of great use. Moreover, keeping a Navagraha Shanti puja after the birth of the child will maintain peace. Also, make sure that the baby and the family seek the blessings of the moon. Chanting "Om Namah Shivay" is also among the most useful solutions for babies born on Amavasya.
2. Worshipping and Pleasing Tulsi
Worship the Tulsi plant, and refrain from plucking any Tulsi leaves on the night of Amavasya. Plucking its leaves is highly inauspicious and should not be done at all costs.
3. Pleasing Forefathers
Conducting Shradhs on Amavasya and pleasing the forefathers are the best solutions for babies born on Amavasya. Moreover, it is also very important to satiate one's ancestors and seek their blessings.
Thus, focusing more on spirituality, wearing white-coloured clothes and following these remedies will serve as great solutions for babies born on Amavasya.
4. Worshipping Shani

Dev
Shani Dev is the ruling deity of Planet Saturn. He can help in reducing and getting rid of the negative effects that Amavasya tithi brings to the life of an individual. Thus, individuals should worship Lord Shani.
5. Worshipping Lord Shiva and Goddess Kali
Lord Shiva and Goddess Kali are some of the most powerful Gods and Goddesses in Hinduism. They can also help in mitigating the effects of Amavasya Dosha. Thus, worshipping this duo is very beneficial for baby born on Amavasya.
6. Observing Fast
Observing fast is another method that can help in alleviating the effects of Amavasya on an individual's life. People born on Amavasya should observe a fast on Amavasya thithi. Fasting is a way of cleansing an individual's body, mind, and soul. Thus, it tends to give beneficial outcomes.
7. Donation
In Hinduism, donation is considered to be a very effective way to strengthen the planets and also reduce the negative effects of any dosha or tithi in an individual's life. For people who have Amavasya dosha in their life should donate items like – Rice, jaggery and Milk to the needy. Moreover, it is important to note that they should make the donation on Amavasya days.